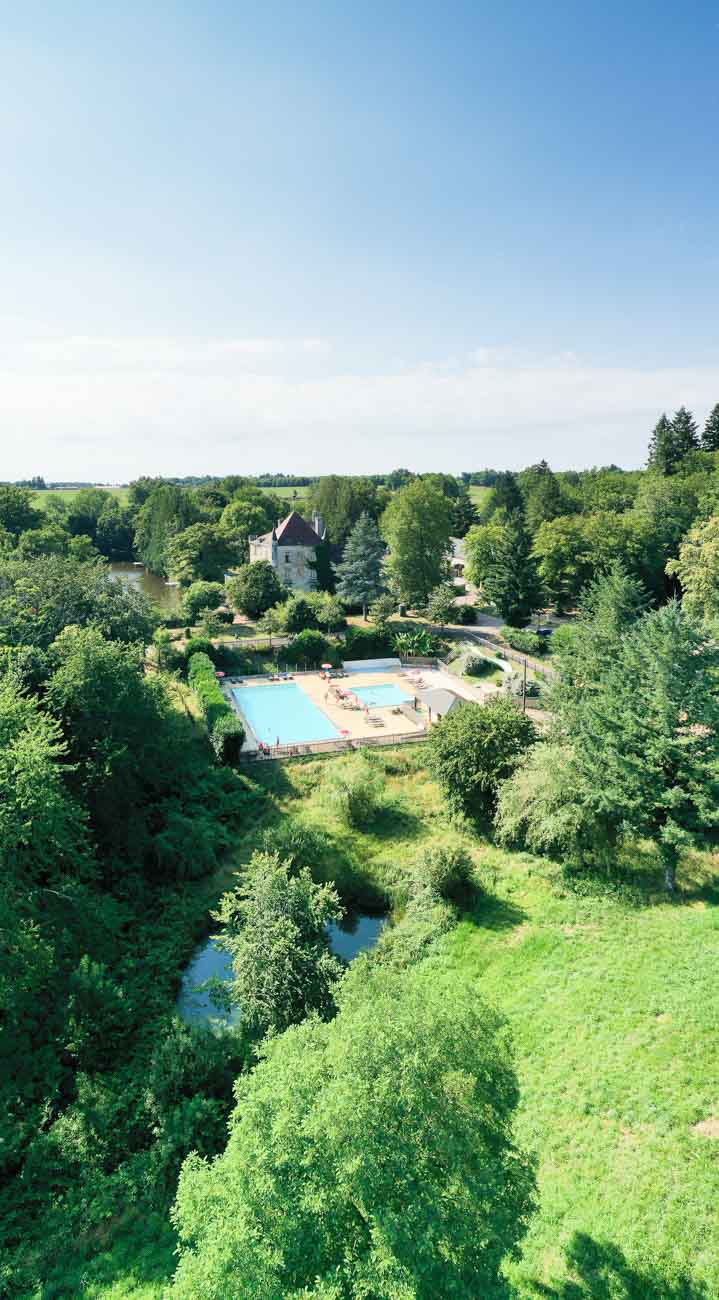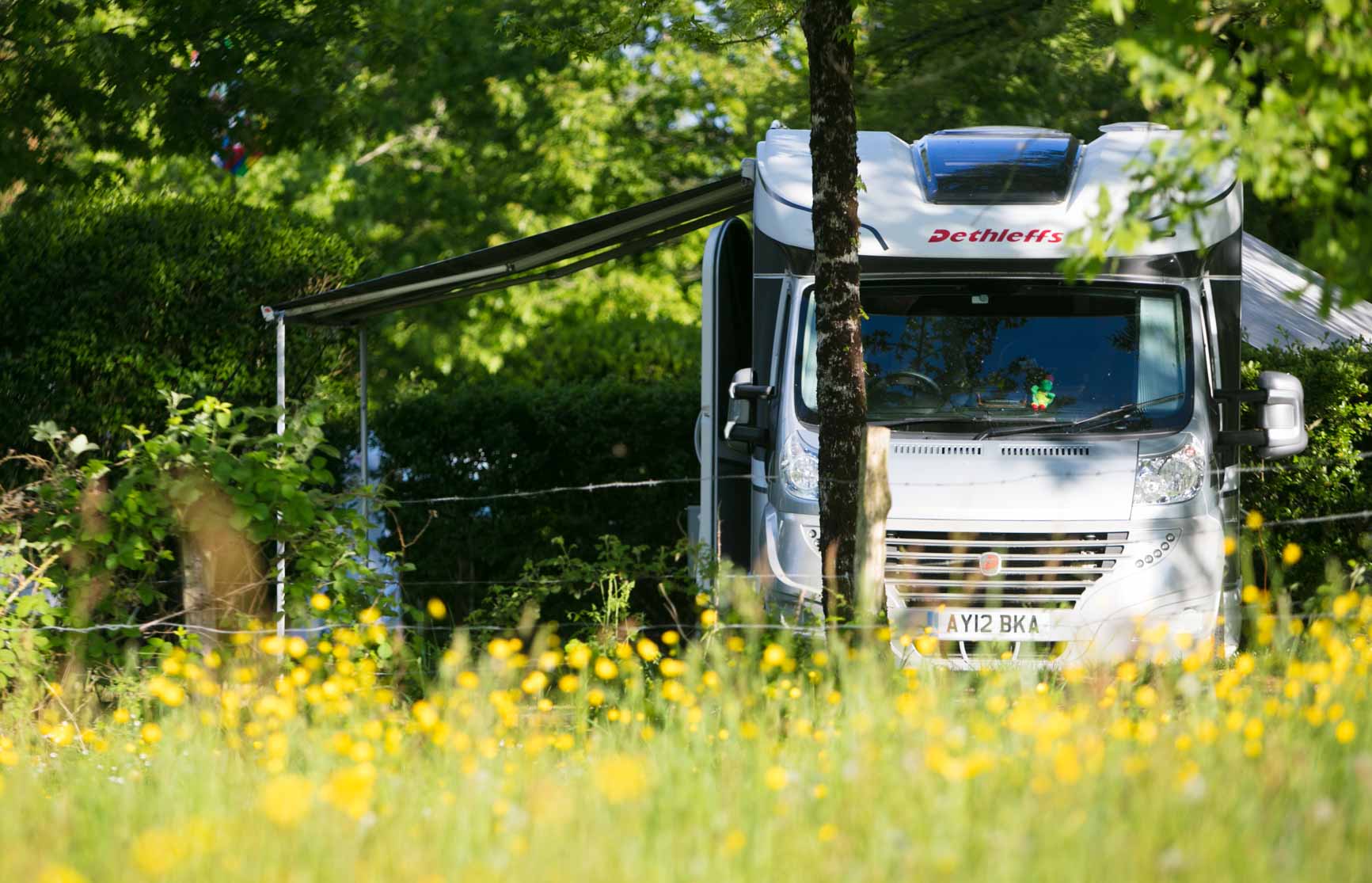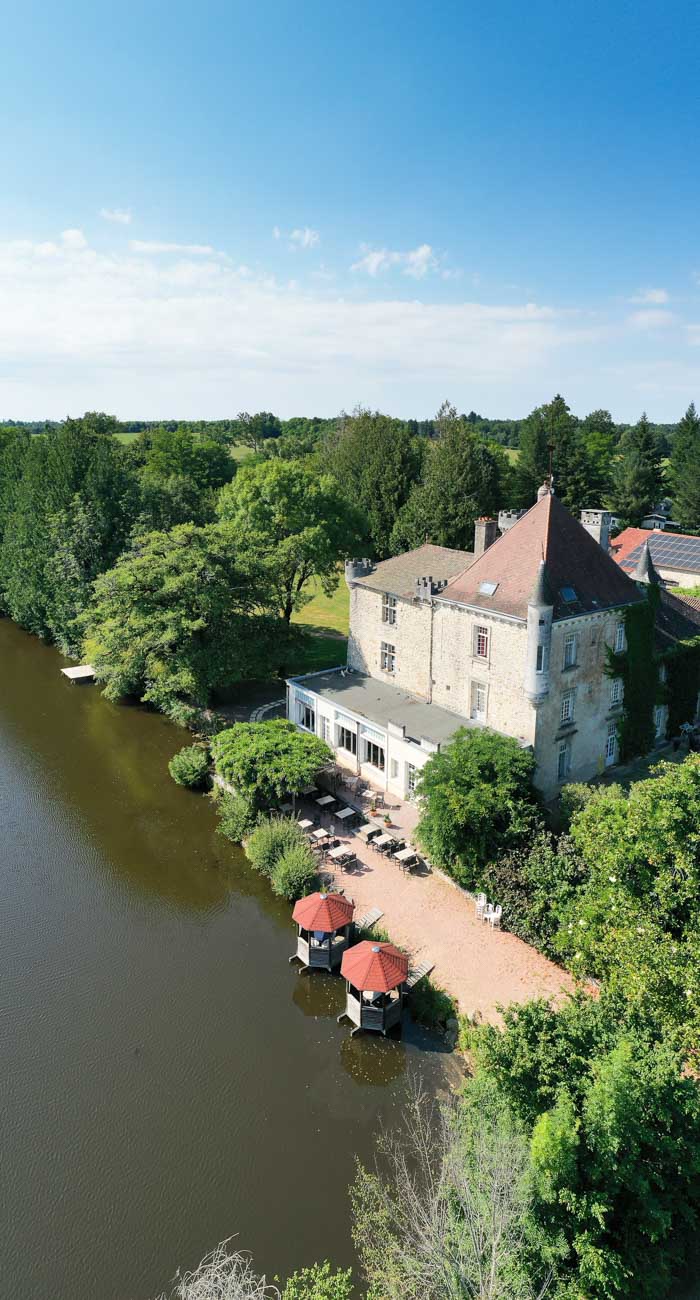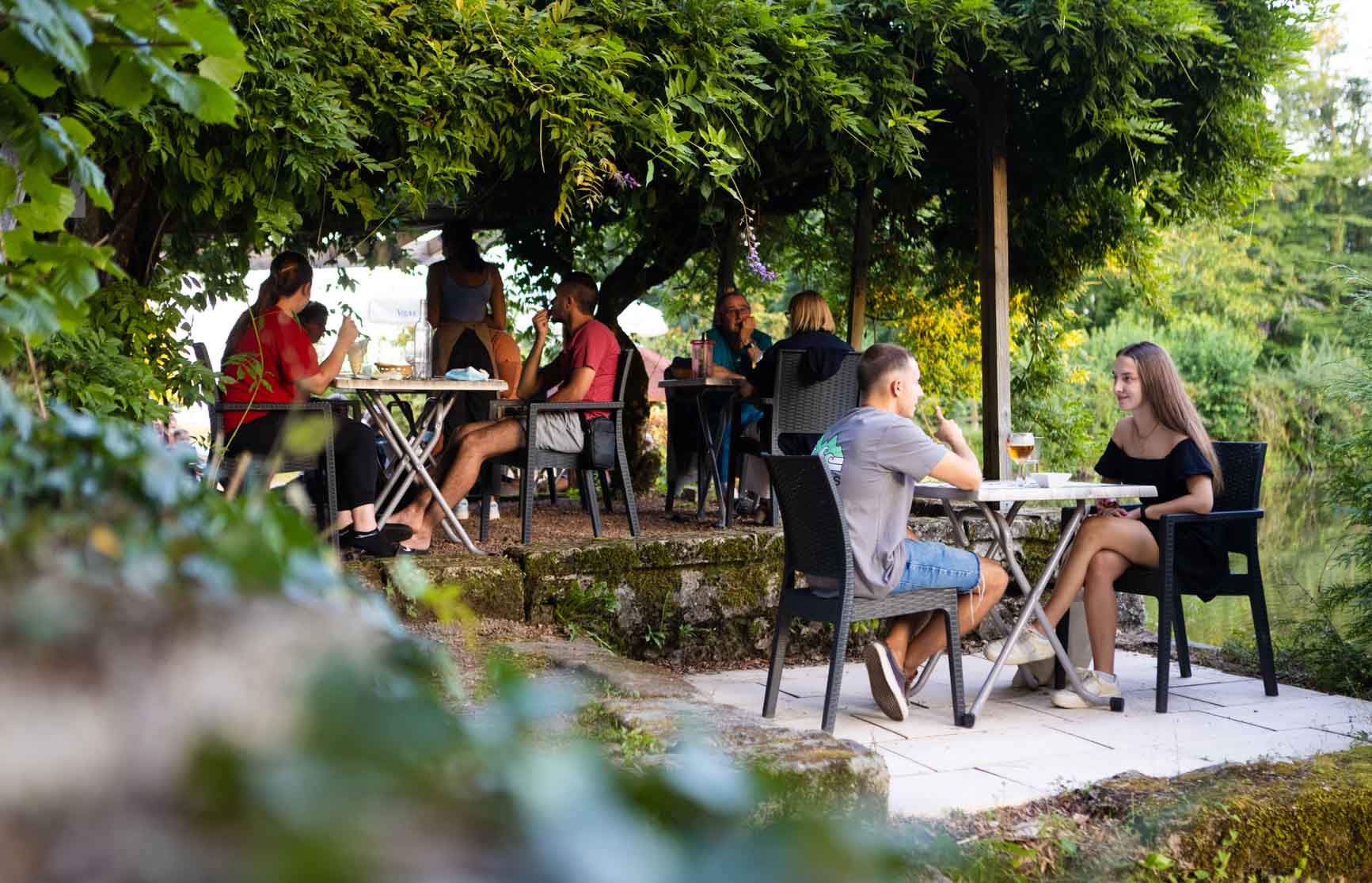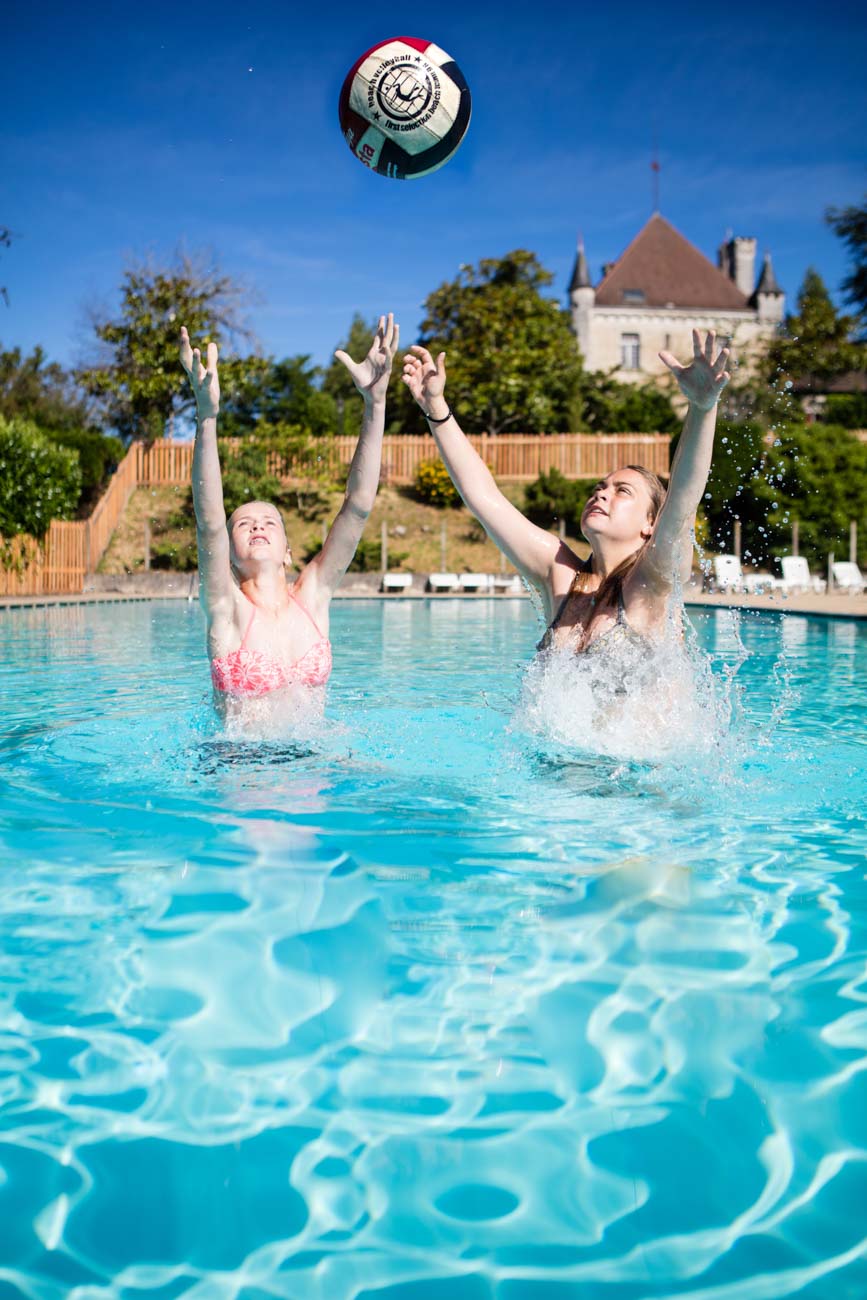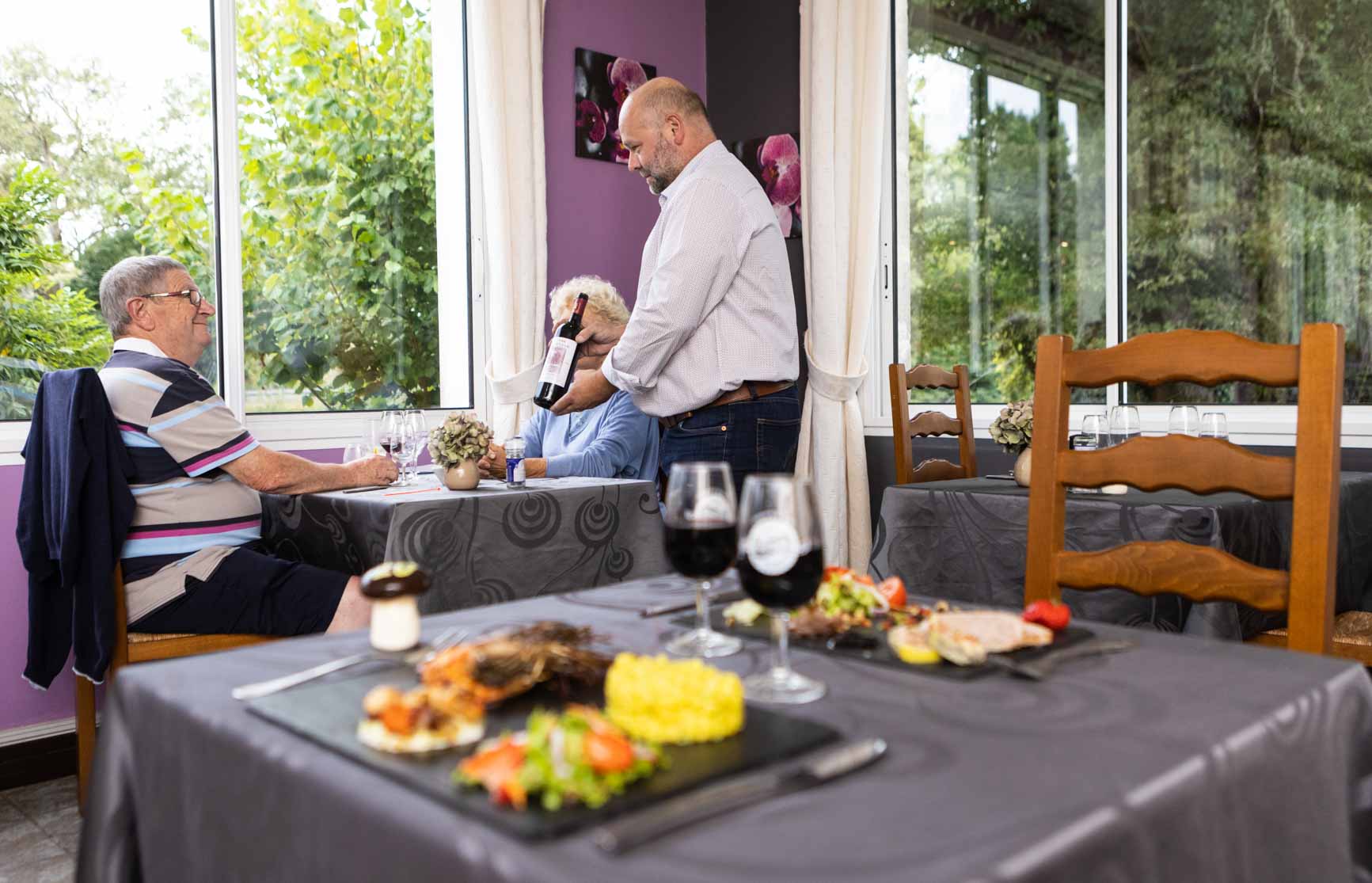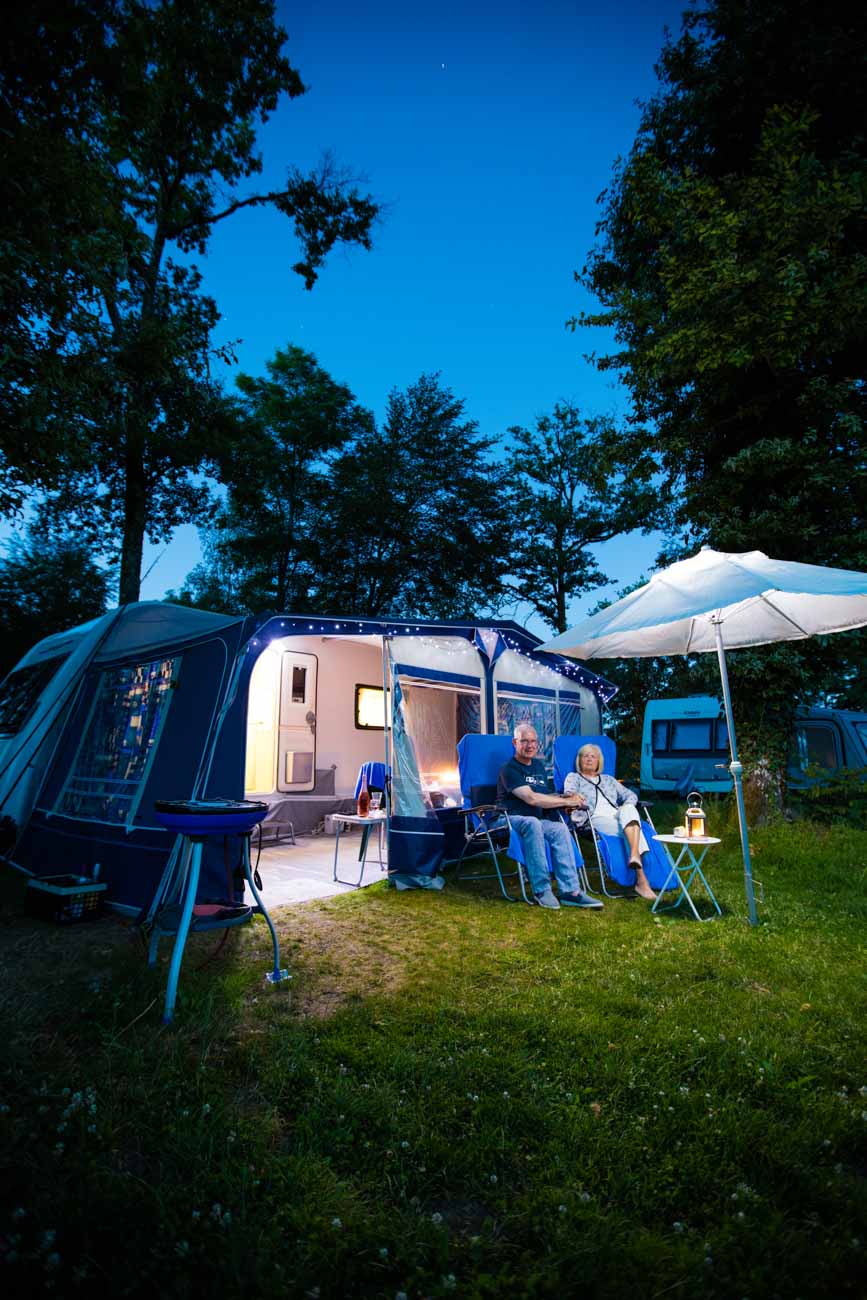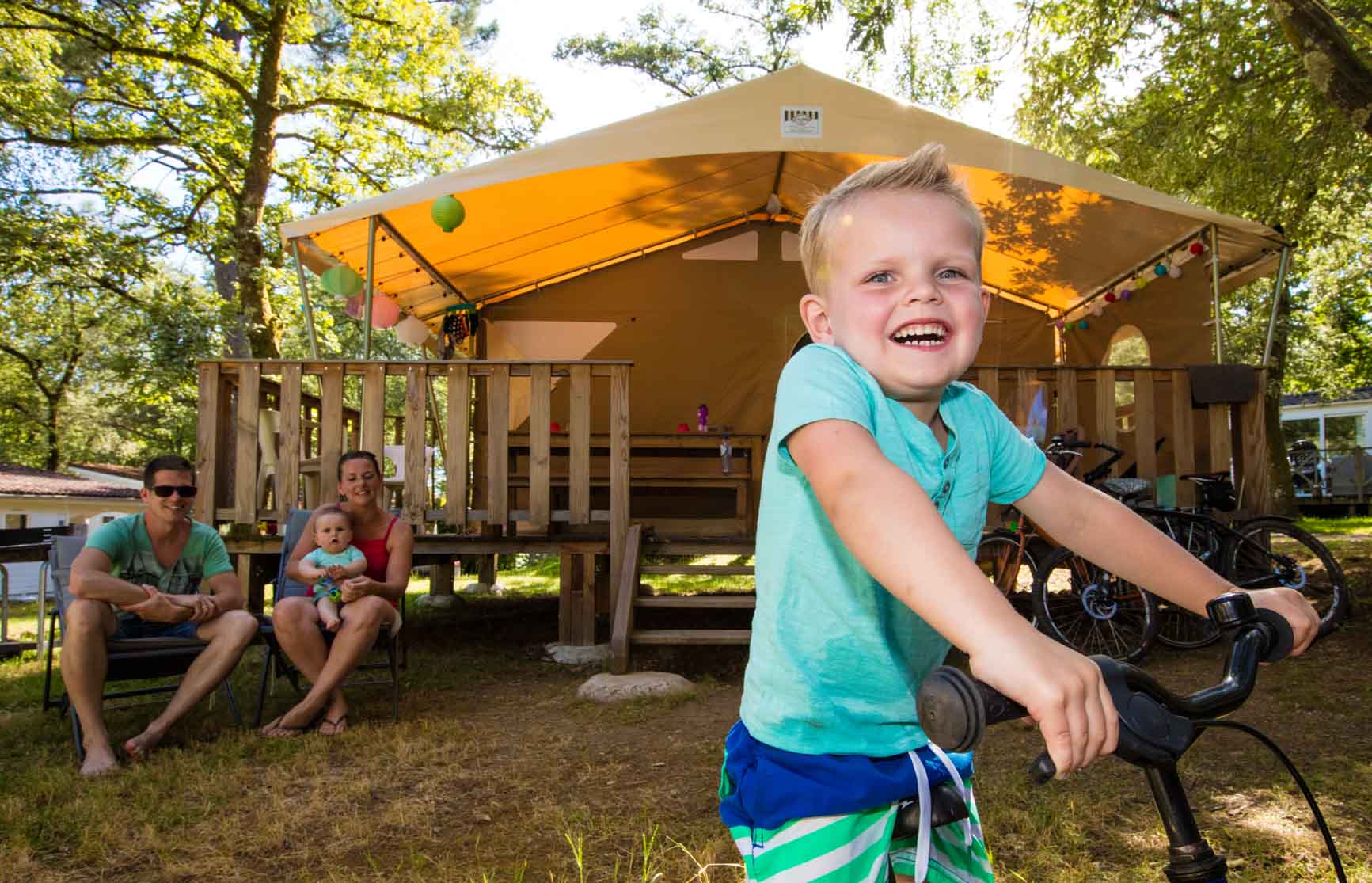 Campsite Dordogne
Château le Verdoyer
Véro and Floris welcome you to the Green Périgord
Restaurant with Perigordian specialities
In the wooded park of a castle
Dogs allowed
100 camping pitches
30 rental accommodations
Château le Verdoyer is a 4-star campsite in the Dordogne, between Limoges and Périgueux. Nestled among the green landscapes of the Périgord Vert, this family campsite welcomes you to the 30-hectare park of a medieval castle topped with a crenellated tower. Sheltered by the stone walls of this castle, which is reflected in the waters of a fishing pond, come and taste the Perigordian specialities of the restaurant of the campsite Château le Verdoyer.
This Dordogne campsite has a friendly atmosphere that will delight young and old alike. In high season, children can take part in the many activities offered by the children's club. Adults can enjoy a drink on the bar terrace during concerts.
Camping Dordogne Château le Verdoyer has spacious pitches for your caravan, tent or motorhome holiday. If you prefer, you can enjoy comfortable accommodation in a chalet, mobile home, lodge tent or caravan. Not forgetting the rooms for rent in the castle.
See the video of the campsite
Campsite with heated swimming pool
Outdoor pool and indoor pool
Campsite Dordogne Château le Verdoyer has two swimming pools: an outdoor pool with a waterslide and a heated indoor pool. Both pools are open all season, from the opening to the closing of the campsite. You can enjoy the large outdoor swimming pool or relax in the indoor pool. After a day of walking or cycling, the whirlpool is a delight! While their parents sunbathe on the beaches of the outdoor pool, the children can play for hours on the water slide.
Campsite Dordogne with restaurant
Perigord specialities on the menu
Le camping le Château le Verdoyer est très réputé parmi les campeurs pour la qualité de son restaurant. Il faut dire que le Périgord est une région où manger est un art. En terrasse sur les rives de l'étang, à l'ombre d'une pergola que fleurit une glycine, ou à l'abri des murs de pierre du château, ce restaurant vous propose une carte à base de délicieuses spécialités du Périgord telles que le foie gras ou le magret de canard. Le restaurant du Château le Verdoyer est ouvert tous les soirs sauf le mercredi.
Facilities and activities
On your 4 star campsite in Dordogne
The Château le Verdoyer campsite in Dordogne has quality facilities and services to make your holiday in the Périgord unforgettable. In high season, the campsite offers concerts on the bar terrace, entertainment for children and sports activities.
Bread and pastries
Takeaway
Grocery
Activities and entertainment
Heated swimming pool
Water slides
Whirlpool
Kids Club
Live Music
Playground
Tennis court
Sports fields
Table tennis
To visit in the Périgord
Nature and heritage around your campsite
Nestled in a green and gently undulating region, the Dordogne Château le Verdoyer campsite welcomes you in a natural setting, ideal for walking or cycling. In the vicinity of the campsite, discover Brantôme and its superb abbey, Nontron, renowned for its couton, Saint-Jean-de-Côle, listed as one of the most beautiful villages in France, and the Saut du Chalard waterfall.
Our accommodations
Camping pitches, mobile homes, chalets, lodge tents and gipsy caravans
Château le Verdoyer
24470 Champs-Romain
Tél. : +33 5 53 56 94 64